How To Estimate Lawn Sprinkler Layouts Using Metes and Bounds

Purpose: The purpose of this article is to show how to use Metes and Bounds to estimate a lawn sprinkler layout.
How To:
Start by entering the property's legal description into Metes and Bounds. For this example, you can copy and paste these calls into the Text Entry form.
Calls:
S 1:30:6 W 89.66
N 62:21:10 E 145.73
N 36:42:45 W 26.32
N 89:31:38 W 111.01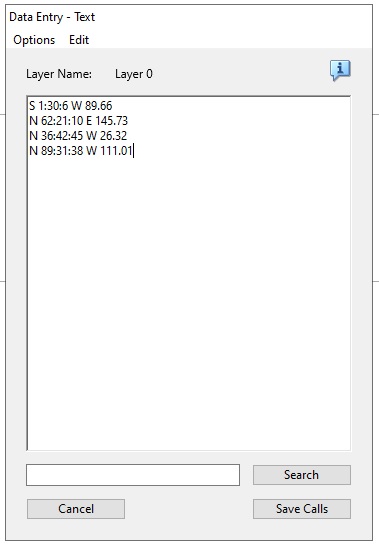 These calls will produce the following drawing: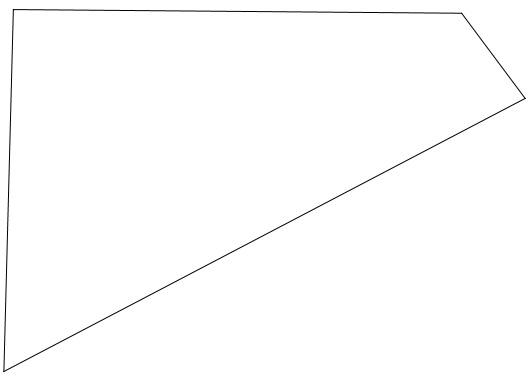 Now open the X,Y Waypoints form.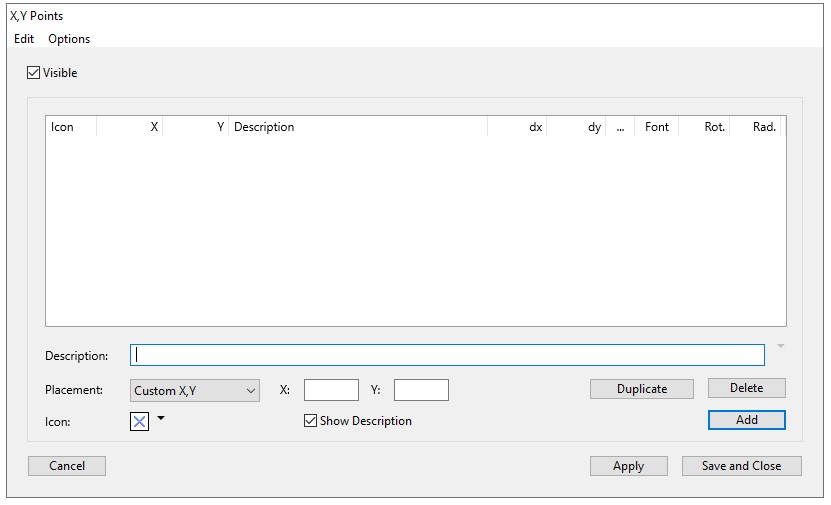 Each lawn sprinkler head will be represented by a waypoint. Start by adding five new waypoints/sprinklers. You can do this by pressing the Add button five times.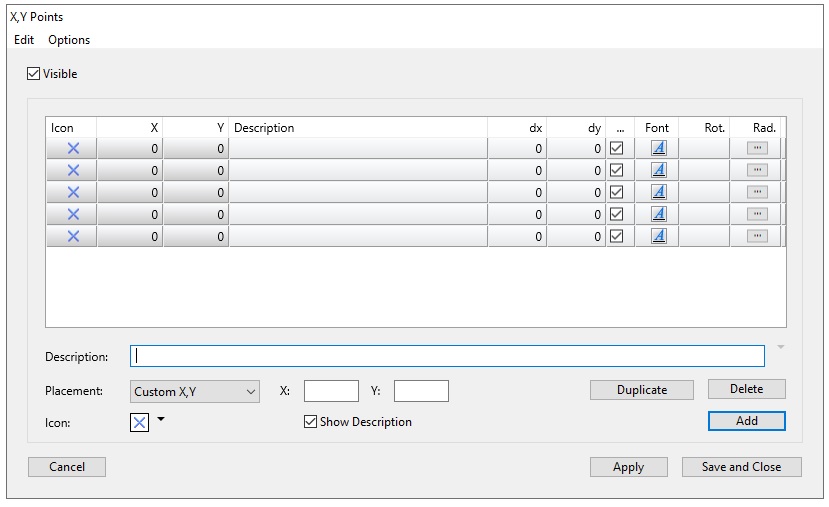 We will be using the waypoint radius feature to represent the lawn sprinkler coverage area. Click on the ... button under the Rad. heading for the first waypoint. This will bring up the radius configuration screen.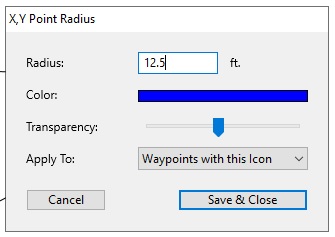 For this example:
Set the radius to 12.5 feet.

Set the transparency setting to the half way mark.

Choose Waypoints with this Icon from the popup menu.
Press the Save & Close button to apply these settings to your waypoints.
Press the Save & Close button on the X,Y Points window.
Your drawing should now look like this, with all five lawn sprinklers layered on top of each other.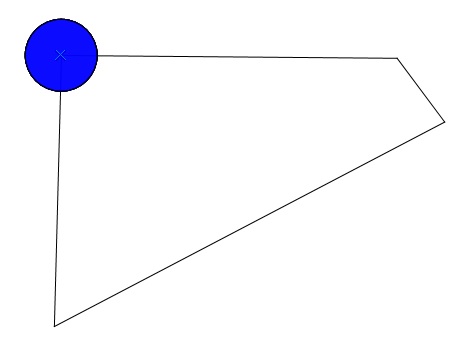 Now, layout the waypoints/sprinklers in a vertical line down the left side of the property. You can move the waypoints/sprinklers by clicking on the icon in the middle and dragging them with the mouse.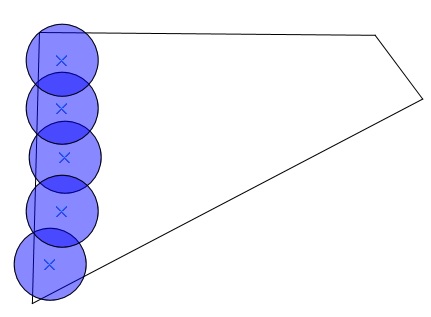 Now, reopen the X,Y Waypoints window.
Click on the blue X icon and change it to the green X icon.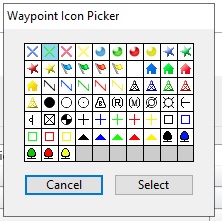 Add four more waypoints.
Click the radius button for the top waypoint with a green X icon. Give these waypoints the same settings as the previous waypoints.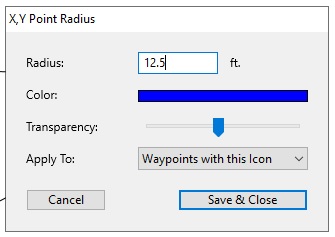 Save and close the X,Y waypoint window. The drawing should now have four more waypoints stacked in the corner with green X icons in the middle.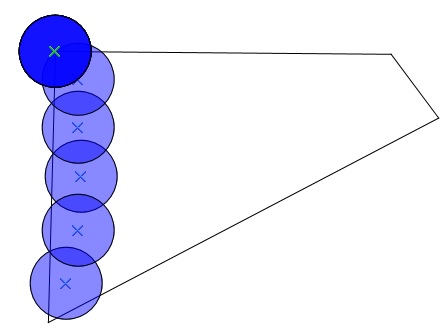 Layout these waypoints/sprinklers in a similar pattern to the first five waypoints/sprinklers.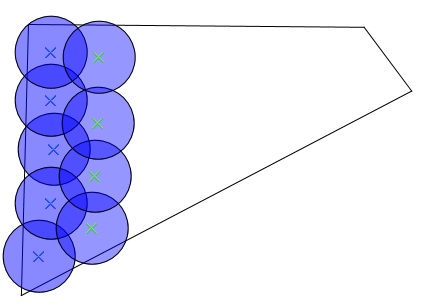 Continue laying out waypoints/sprinklers, using the same steps as above, until the property is fully covered.